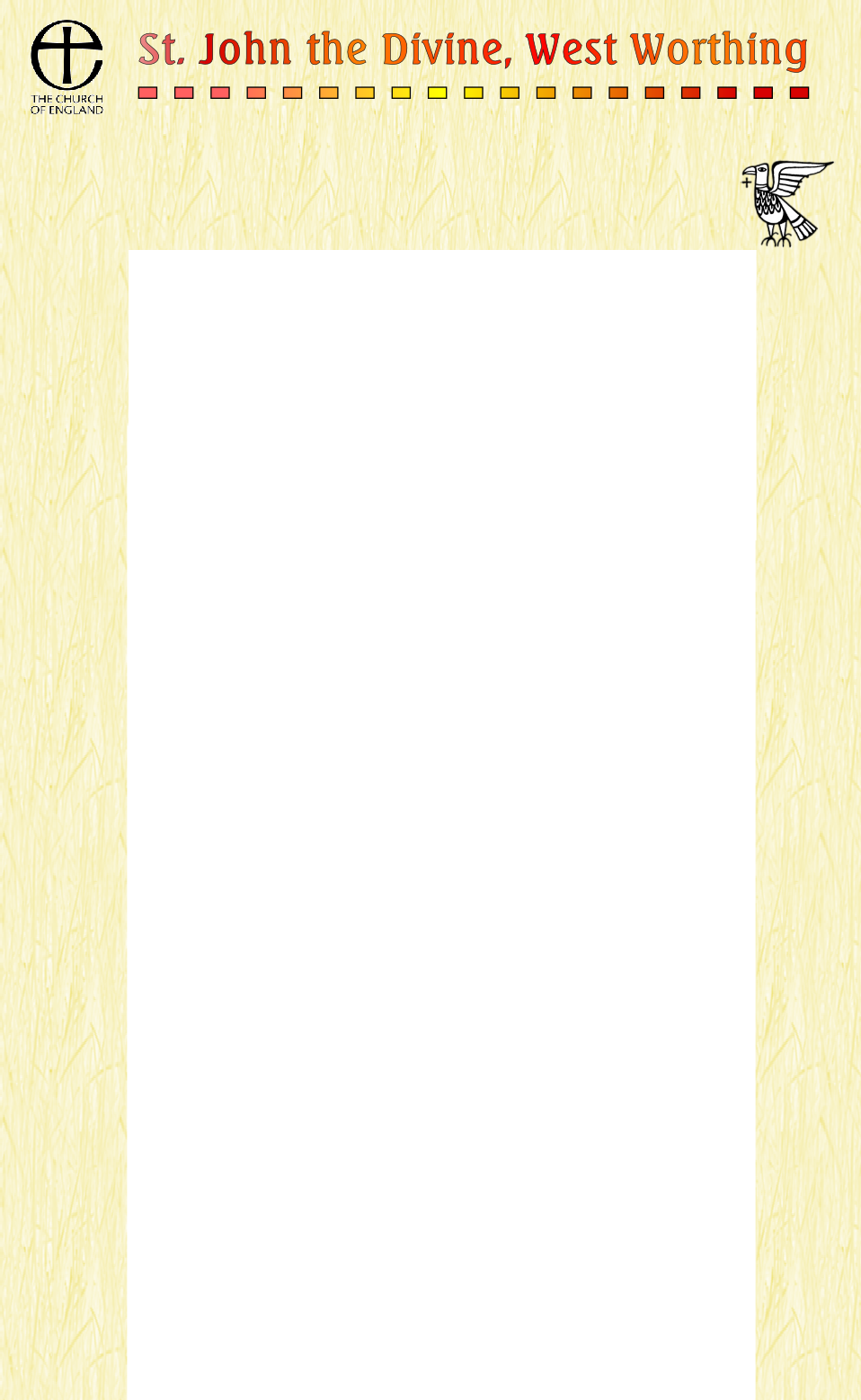 Visit St John's Facebook page!
Website page last updated
28th
November
2020

Click on the link below
for our Preschool's
own website
Registered Charity No. 1178660
Extra information during the Corona virus Pandemic
Various files in pdf format where you will find information provided by the clergy. Just click on a title and the file will appear in a new window
Sunday 29 November Advent 1
Readings & Intercessions for this week
30 November onwards.
Public worship has been banned by Government diktat until 2 December when we hope to be open for services once again.
Contact details for clergy during the lock down
A form of prayer to be used when Mass cannot be said publicly.
Closed for the duration (21 March 2020)
The first file concerning closure of St John's
This is being compiled as usual, but is not being printed during lock down as the events scheduled will not take place! However,when we return to normal, we shall be prepared. The Mass and prayer intentions guide is still valid and can be found on page 20 of the pdf copy of the magazine, which can be accessed by clicking on the heading above.
Parish Finances during Covid-19
A letter to all electoral roll members from the Treasurer, Chris Smith