Visit St John's Facebook page!
Website last updated
9th
OCTOBER
2019

Click on the link below
for our Preschool's
own (new) website
Registered Charity No. 1178660
Clicking on the pdf icon below will take you to a pdf file of photos showing the events involving the younger members of the church, The Survivors.
We are very proud of them and the part they play in the life of St John's. Several of them are servers at the Sunday Mass, and, in the appropriate seasons, we are usually treated to thought-provoking dramatic versions of the Easter and Nativity stories which have been given their own individual touches to bring them to life.
Entry to Jerusalem Palms - Hosanna! Last Supper Crown of thorns Crucifixion Placed in tomb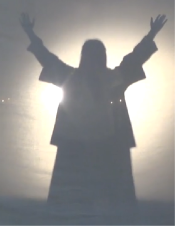 Palm Sunday to Easter Sunday. Still shots taken from a video of the Survivors 2014

The pdf file of photographs will open in a new window. When you have finished looking , close the window to return to this page.