Visit St John's Facebook page!
Website page last updated
2nd
AUGUST
2020

Click on the link below
for our Preschool's
own website
Registered Charity No. 1178660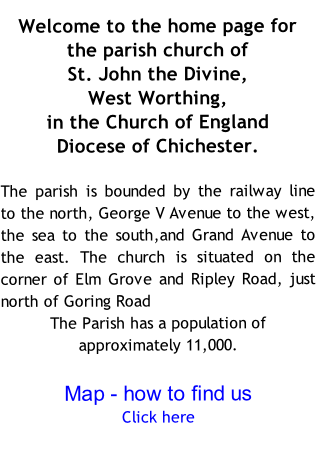 Our Parish Safeguarding Officer is
Mr. Martin Lloyd . Telephone 01903 246578
Email : martinlloyd@stjohnwestworthing.org.uk
Please click on the link below to access the safeguarding pages of the Diocesan website.
VACANCY for ORGANIST
The Vicar and PCC wish to appoint
A Director of Music/Organist
St John the Divine is the Parish Church of West Worthing and requires an enthusiastic musician, who will further develop the musical inheritance of the parish working alongside the incumbent. The church is in the catholic tradition of the Church of England and possesses a fine two manual instrument, built by Copeman- Hart
and designed by Margaret Cobb
(Previous Organist and sometime organist of St. Laurence Jewry)
The position is for Sundays and the usual Holy Days when sung celebrations are held, and the occasional special service.
The position is remunerated accordingly at an annual salary.
For informal enquiries during the vacancy,
contact Fr. Roger Caswell at burmateak@aol.com.
ROOF APPEAL
Your help is still needed!
We need to raise £170,000 to replace the roof!
The total raised to date is £48,140
Thanks to all who have worked so hard.
Please help by supporting future events.
Donations welcome
Gift Aid envelopes are available in Church
Donations can also be sent to
Roof Appeal,
Parish Office, Elm Grove,
Worthing, BN11 5NQ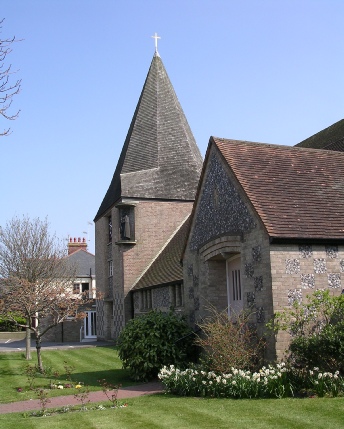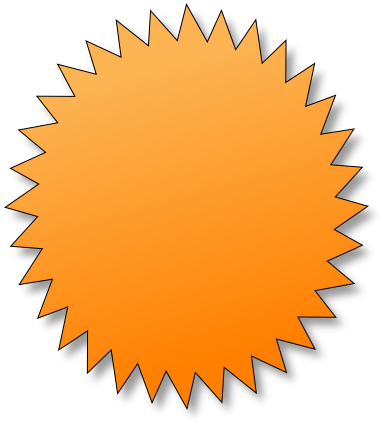 Good news!
From Sunday 5th July
Church re-opens for said masses! Live streamed video for those unable to attend -see our
Facebook page
for details
Fr Tim Peskett is our new parish priest Meet him
HERE on pages 5-6 of the June magazine!
AND we have a new Parish Deacon, shared with
St Andrew's Clifton Road. Meet Josh HERE