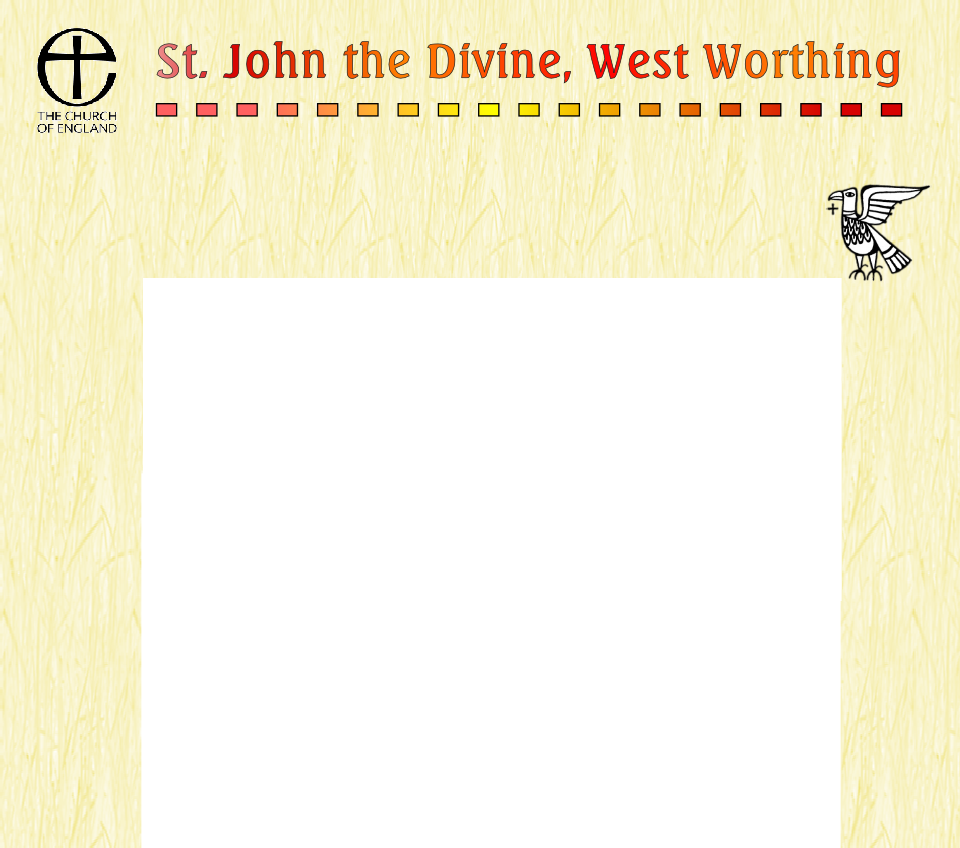 Visit St John's Facebook page!
Website page last updated
14th
September
2020
Registered Charity No. 1178660
Come & See Mission 1991
It is 25 years since Father Lindsay Urwin, who was then Chichester's Diocesan Missioner, came with a team of twelve missioners to lead a two week mission in West Worthing.
Those who experienced it have never forgotten the impact it had on our parish.
To mark the quarter century anniversary we have uploaded photos and a report on what took place.

The pdf file of photographs will open in a new window. When you have finished looking , close the window to return to this page.