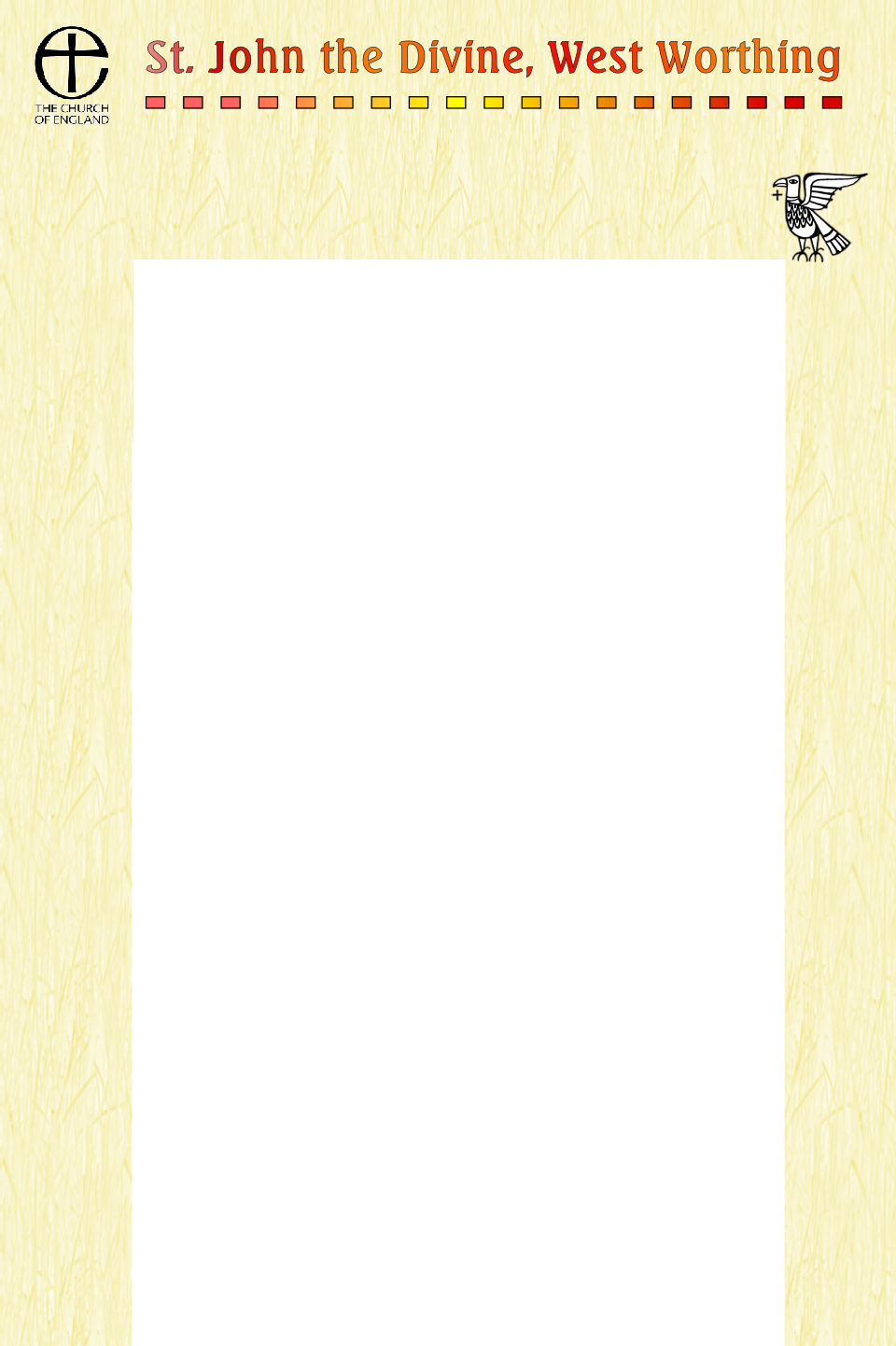 Visit St John's Facebook page!
Website page last updated
14th
September
2020

Click on the link below
for our Preschool's
own website
Registered Charity No. 1178660
Year of Mercy 2016
Pope Francis announced that there would be a Year of Mercy from December 8th 2015 to November 20th 2016. Cathedrals and Churches across England, Wales and Scotland have opened their 'Holy Doors' to coincide with this Year of Mercy.
The Holy Door is opened to evoke the concept of forgiveness. According to "Mondo Vaticano," a mini-encyclopedia published by the Vatican, the designation of a Holy Door may trace back to the ancient Christian practice of public penitence when sinners were given public penances to perform before receiving absolution.
The penitents were not allowed to enter a church before completing the penance, but they were solemnly welcomed back in when their penance was fulfilled. Still today, Holy Year pilgrims enter the basilicas in Rome through the Holy Door as a sign of their repentance and recommitment to a life of faith.
The ritual for opening the Holy Door at St. Peter's Basilica goes back to 1499 when Pope Alexander VI opened the door on Christmas Eve to inaugurate the Holy Year 1500. This was when the door was wooden. The bronze door panels that stand at St. Peter's today, made by Vico Consorti, were consecrated and first opened Dec. 24, 1949, by Pius XII in proclamation of the 1950 Jubilee. (From the Catholic News website)
There is a pdf file of photographs taken from our pilgrimage on February 20th 2016 to the cathedrals at Arundel and Chichester to visit their Holy Doors.
Just click on the pdf icon on the right>>>>>>The file of photographs will open in a new window. When you have finished looking , close the window to return to this page.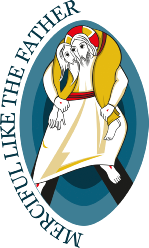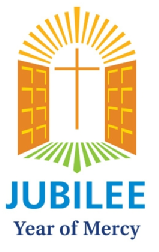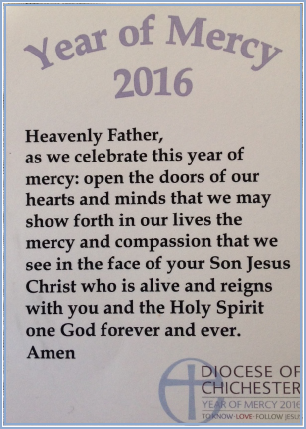 MARCH 2016
Parishes have been encouraged to have their own door of mercy, so St. John's has designated the South Door as OUR DOOR OF GOD'S MERCY this was set up just before Palm Sunday and decorated. This door will remain for the rest of the Year of Mercy.
Leaflets and cards are available in Church with details of the Door of Mercy and its origin.