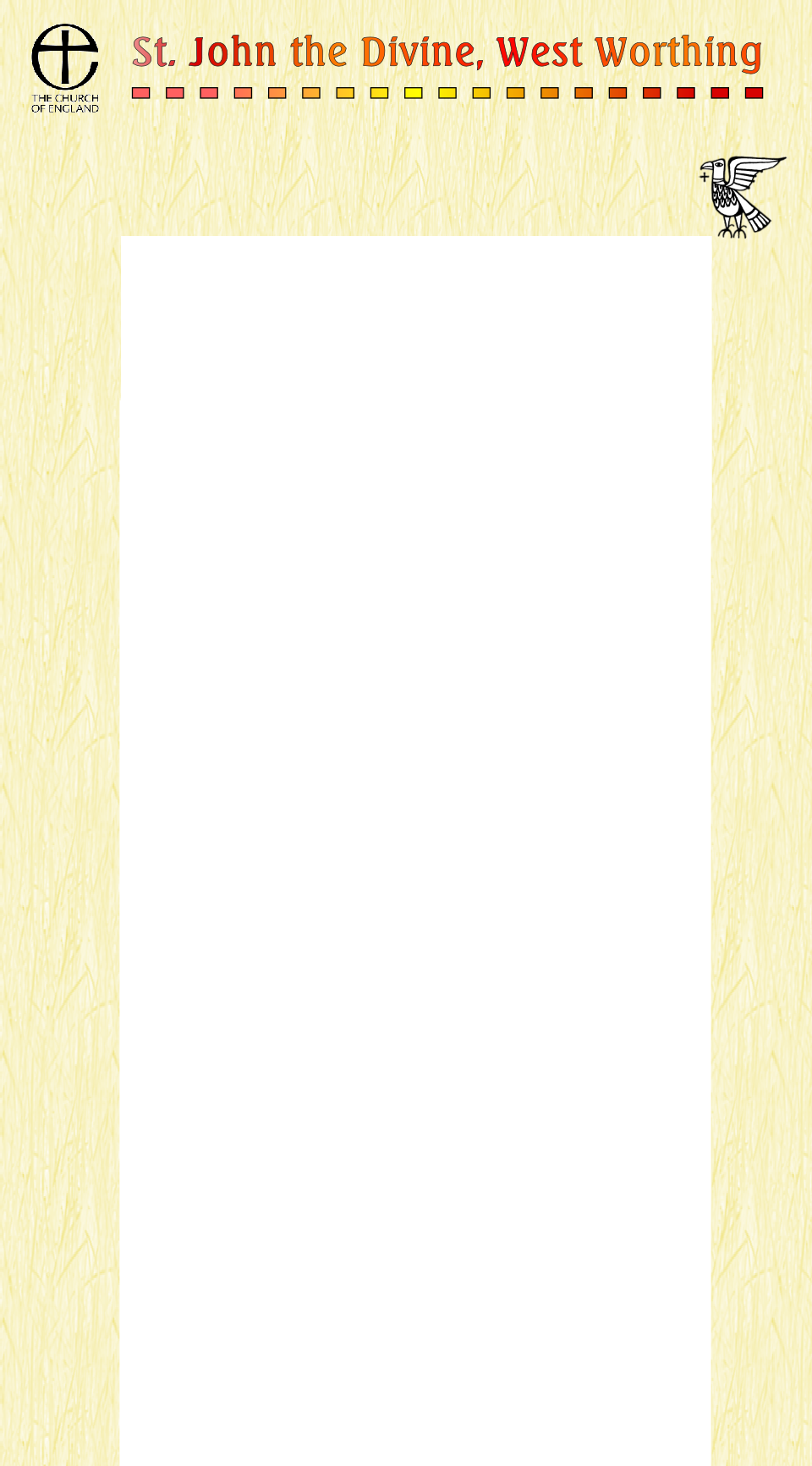 Visit St John's Facebook page!
Website page last updated
14th
September
2020

Click on the link below
for our Preschool's
own website
Registered Charity No. 1178660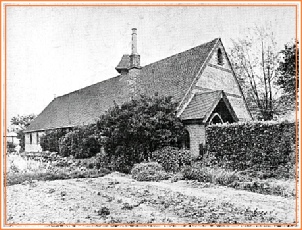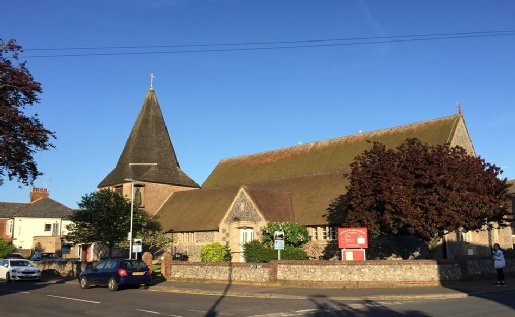 In 2009, the church was accorded Grade II listed status, and a full description of its architecture can be found at the website www.britishlistedbuildings.co.uk
Click on the photo above to take you straight to St John's page for more details.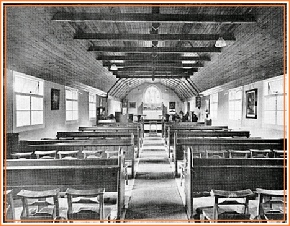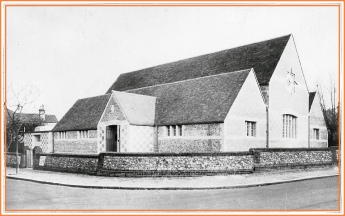 In 1938 St John's had no tower or spire. (above)
In 1951, St. John's area became a Conventional District and St. John's District acquired a thin slice from the parish of St. Andrew's, West Tarring. In 1955, the Bishop agreed to St John's becoming a parish in its own right.
This photo shows the building of the spire.
The Church Hall was built in 1961.
The spire was built in 1966 - nearly 30 years after the rest of the church was completed.
The Mission Room, seen in the two photographs above, was enlarged by the architect Norman Cachmaille-Day. The foundation stone was laid on 11th December 1936 and the new church was consecrated on 8th October 1937.