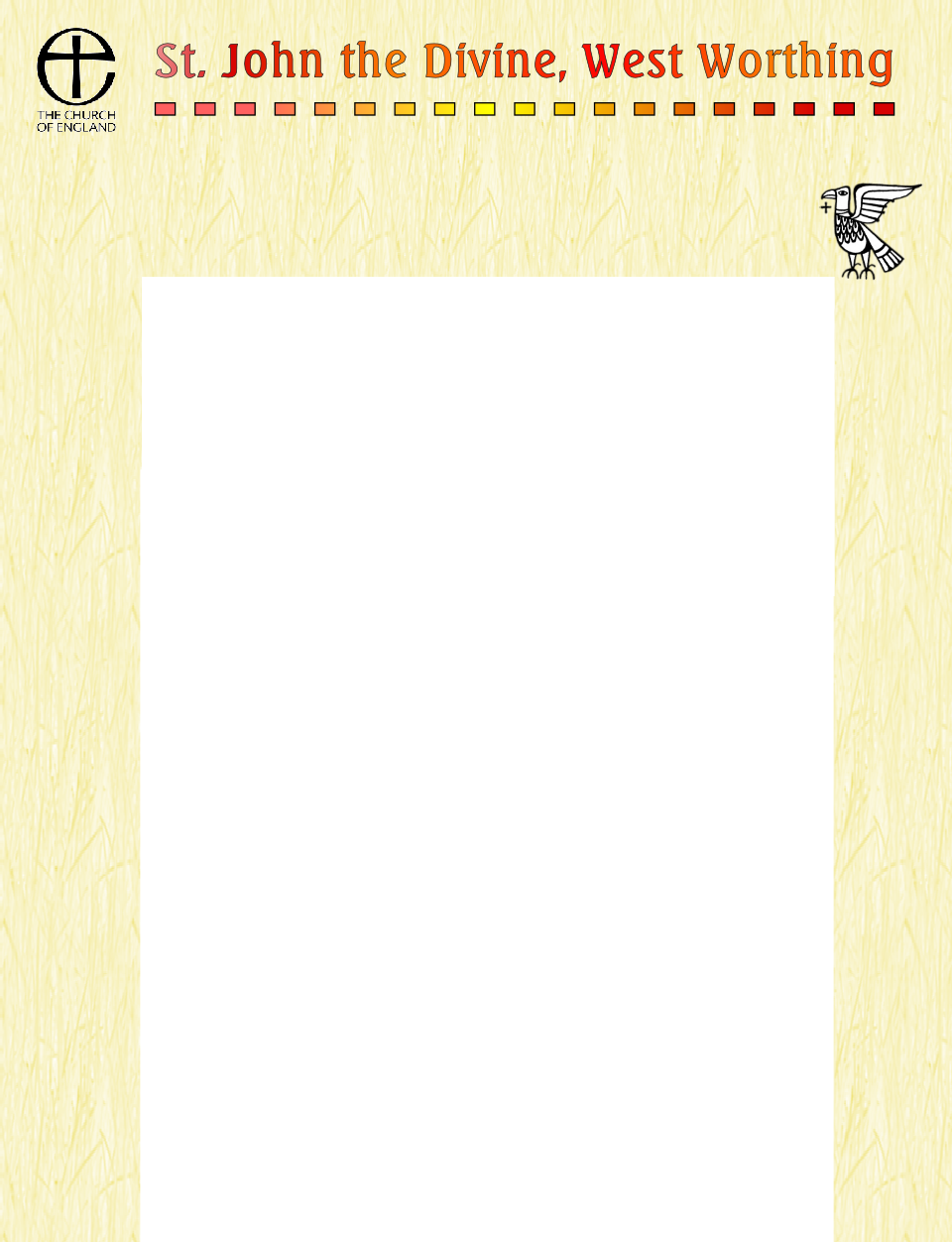 Visit St John's Facebook page!
Website page last updated
14th
September
2020

Click on the link below
for our Preschool's
own website
Registered Charity No. 1178660
The inner ring shows the usual colours of vestments worn throughout the church year.
Purple for Advent and Lent, the penitential seasons;
White or gold for the major feasts at Christmas, Epiphany and Easter;
Red for Palm Sunday , Good Friday and Pentecost and feasts of martyred saints
Green for "Ordinary" time
The pdf file of photographs will open in a new window. When you have finished looking , close the window to return to this page.
The photos in the pdf file below give a flavour of some of the events in a typical year at St. John's. This is a large file which may take a while to download, but it gives better quality resolution to the photos in this format, than the slide show we originally had on this page.
Click on the pdf icon below and scroll through the pages at your own pace to see what goes on in our parish.