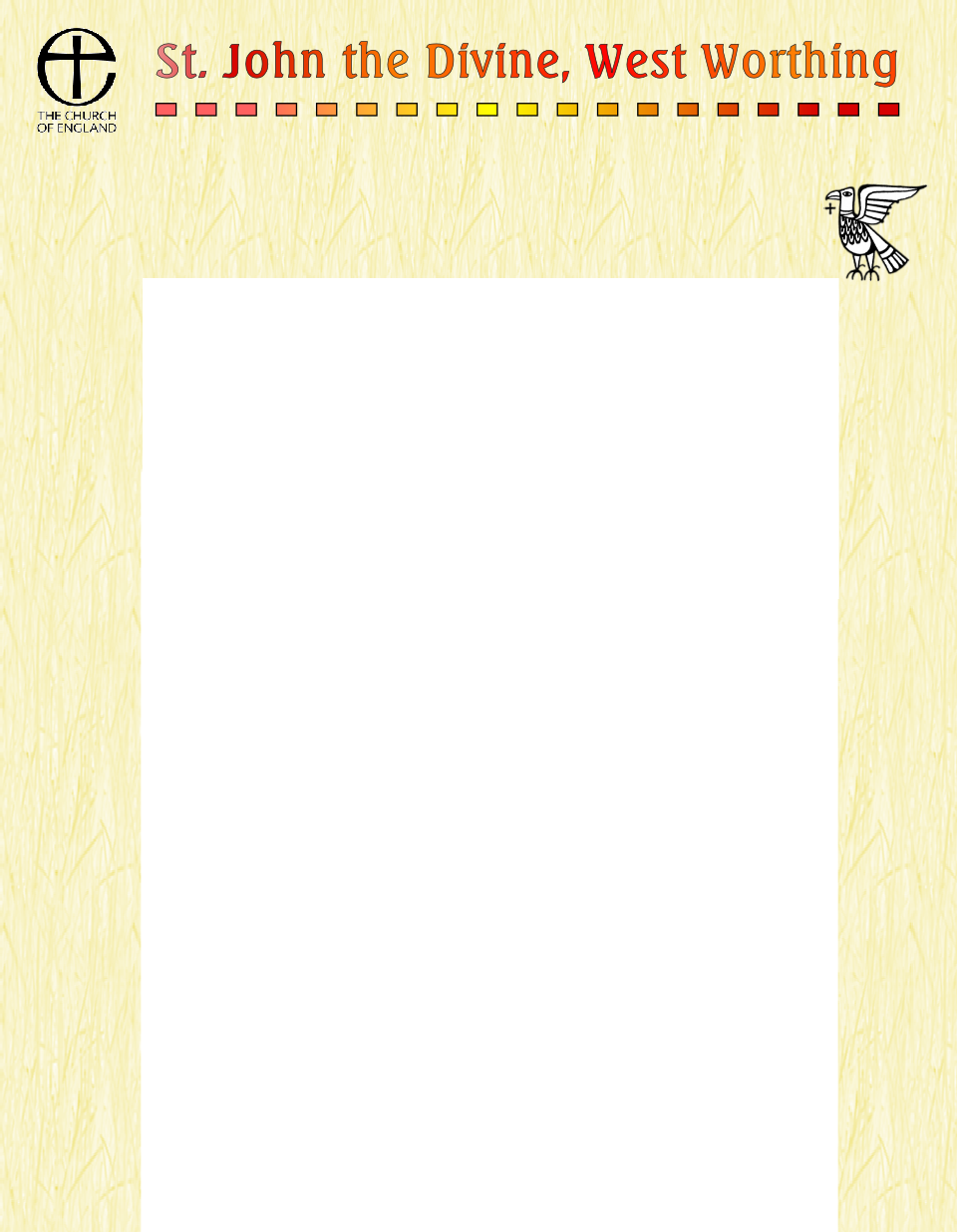 Visit St John's Facebook page!
Website page last updated
14th
September
2020

Click on the link below
for our Preschool's
own website
Registered Charity No. 1178660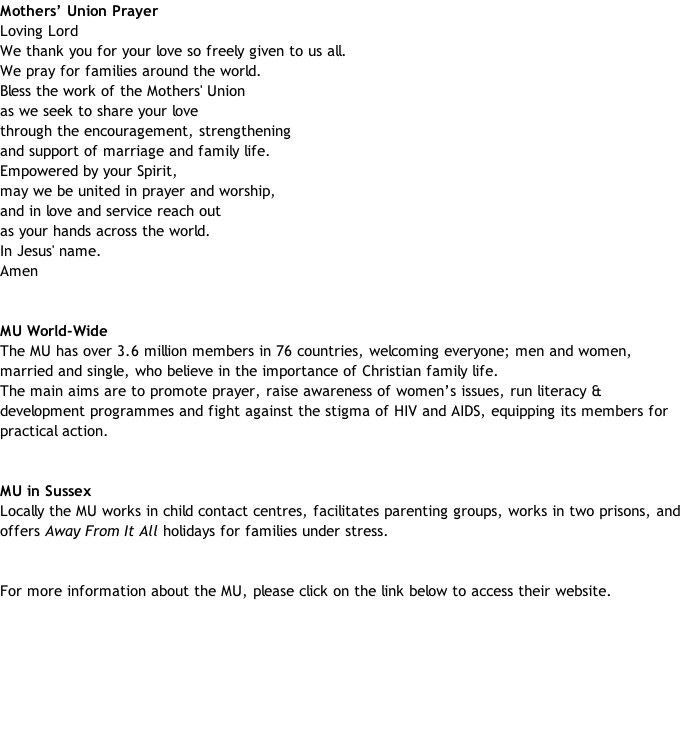 Sadly, St John's MU branch closed, early in 2017.
This was due to falling numbers of members.
If you click on the banner photo on the right you will find a report of the history of the branch from 1998 until its closure, written by Ann Webb, the branch leader for many of those years.